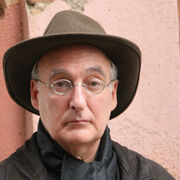 David Zane Mairowitz is an American-born writer living in France who has written extensively for radio drama.
Born in New York in 1943, Mairowitz studied English Literature and Philosophy at Hunter College, New York, and Drama at the University of California, Berkeley. He moved to London in 1966, and since 1982 has resided in southern France. He lives in Avignon[1].
He has written several books, graphic novels, and plays, in addition to his radio plays.
Work in Radio
Mairowitz won a Giles Cooper Award in 1989 for The Stalin Sonata. His 1996 radio opera The Voluptuous Tango won both the Prix Italia and the Sony Award. More recently, In the Crocodile Swamp won the Prix Europa in 2005.
Radio Plays
External Links
References
Community content is available under
CC-BY-SA
unless otherwise noted.