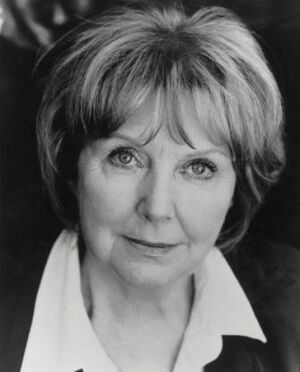 Diana Bishop - actress, writer and poet.
Trained at RADA, her early years included repertory theatre, two seasons with the Royal Shakespeare Company, and tours with the British Council and the Arts Council. She also worked with Charles Marowitz's In-Stage company and for the Wakefield Tricycle.
Diana's many television appearances include, in her earlier years, leads in many of the famous Plays for Today and The Wednesday Plays, and playing Mrs Anderton in Coronation Street. Most recently, she featured in Hetty Wainthrop Investigates.
She was twice a member of the BBC Radio Drama
Company, is a frequent freelance radio broadcaster and a regular reader on Poetry Please, and has read many
audio books. Diana has published short stories and poetry, writes plays, short stories and poetry for Radio 3
and Radio 4 and has written a one-man play for her husband, which has recently been seen at festivals and in
London.
Radio Plays
References